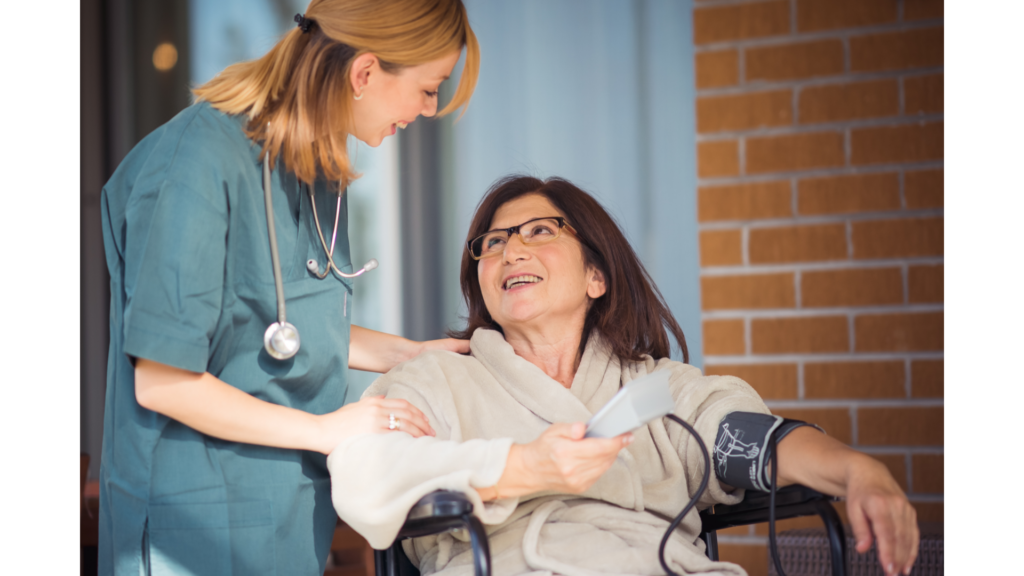 As we go about our daily lives, it is important to prioritize our personal care needs. Whether it is taking care of our physical, mental, or emotional health, we all need a little help sometimes. That is where personal care services come in. In this article, we will discuss the benefits of personal care services in King City and how they can help you live your best life.
What are Personal Care Services?
Personal care services are a type of home care service that provides assistance with daily activities. These services are designed to help individuals who are unable to perform these activities independently due to illness, injury, or disability. Personal care services can include a range of activities, such as:
Bathing and personal hygiene
Dressing and grooming
Meal preparation and feeding
Medication reminders and assistance
Mobility assistance
Transportation to appointments and errands
Light housekeeping
Why Choose Personal Care Services in King City?
There are many benefits to choosing personal care services in King City. Here are just a few:
1. Independence
Personal care services allow individuals to maintain their independence and stay in their own homes. This can be especially important for seniors or individuals with disabilities who may be hesitant to leave their familiar surroundings.
2. Personalized Care
Personal care services are tailored to meet the individual needs of each client. This means that you will receive the exact level of care that you need, whether that is assistance with daily activities or more complex medical care.
3. Companionship
Personal care services also provide companionship and social interaction for individuals who may be isolated or lonely. This can have a significant positive impact on mental health and wellbeing.
4. Peace of Mind
Finally, personal care services provide peace of mind for family members and loved ones. Knowing that their loved one is receiving high-quality care from trained professionals can ease the stress and worry that often accompanies caring for a family member.
Finding Personal Care Services in King City
If you are interested in finding personal care services in King City, there are a few steps that you can take. First, you can ask your doctor for recommendations. They may be able to refer you to a reputable personal care agency in the area. You can also search online for personal care services in King City and read reviews from other clients.
Once you have found a few potential agencies, it is important to ask questions and do your research. Here are some questions to ask:
What services do you provide?
What is the cost of your services?
Do you have any certifications or accreditations?
Can you provide references from other clients?
What is your process for hiring and training caregivers?
What is your policy for handling emergencies?
Conclusion
Personal care services in King City provide invaluable support to individuals who need assistance with daily activities. By choosing personal care services, you can maintain your independence, receive personalized care, and enjoy companionship and peace of mind. If you or a loved one are in need of personal care services, don't hesitate to start exploring your options today.
FAQs
What types of personal care services are available in King City?

Personal care services in King City can include assistance with daily activities such as bathing, dressing, and meal preparation, as well as transportation to appointments and errands, light housekeeping, and medication reminders.

How much does personal care services cost in King City?

The cost of personal care services in King City can vary depending on the level of care needed and the agency providing the services. It is important to research different agencies and ask for cost estimates before making a decision.

Can I choose my own caregiver?

Many personal care agencies in King City allow clients to choose their own caregivers or to have a say in the selection process. It is important to ask about the agency's policy for hiring and training caregivers.

What qualifications do caregivers have?

Caregivers who provide personal care services in King City typically have a background in healthcare or caregiving and receive specialized training in providing in-home care. It is important to ask about the qualifications and training of caregivers before choosing an agency.

Are personal care services covered by insurance?

In some cases, personal care services may be covered by insurance, such as Medicare or Medicaid. It is important to check with your insurance provider to determine what services are covered and what out-of-pocket costs may be associated with personal care services.
Supporting You in Ways That Matter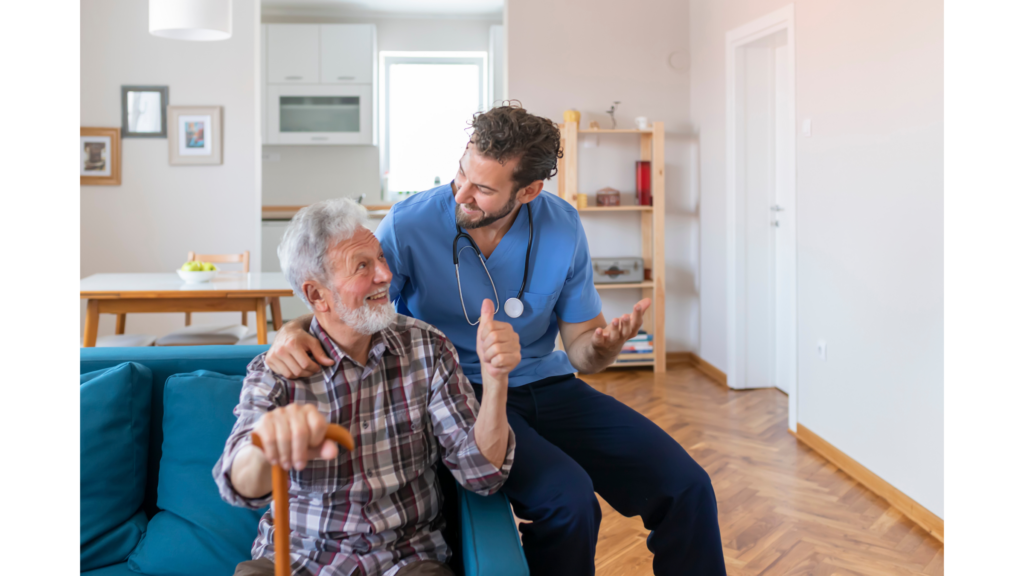 There are often times when a loved one needs help around the clock. We will schedule a free in house consultation and develop a care plan that will work for you to meet all of your loved one's needs. Our personal support works are trained to assist in multiple situations.
For us, one of our main goals is to match you with the perfect person for your loved one's and your family that will provide the care, attention and companionship that you are looking for.
Your loved one will remain under supervision 24 hours a day. We help with personal hygiene, oversee medication administration, keep the house clean and tidy, plan meals, and assist to help you to balance your life as well.
Our gracious caregivers will keep your loved one occupied with appropriate physical and mental activities to maximize your health potential.
In-Home Caregiver and
PSW Support for Individuals & Families
Testimonials
"Our family was pleased to engage with Golden Life for the better part of a year to help us care for our parents. We worked mainly with 3 caregivers and found them to be experienced, sharp, caring, and conscientious when it came to day-to-day caregiving. We enjoyed their collaboration, their company, their cooking, and their pleasant, 'can-do' approach to the work. We also appreciated that the director of Golden Life made every effort to find suitable replacements when necessary. I highly recommend Golden Life for senior care-giving."
 "I met Rochelle a year before hiring Golden Services Home Services, and she left such a genuine & compassionate impression on me – so much that I kept her contact information! She goes above and beyond to find care – matching the right caregiver(s) to meet my dad's needs – I'm relieved to say the least!"
"During a time when I was full of stress, Golden Life Home Services was able to help me get wonderful care for my mother when I was unable to help her myself. The person they picked was a perfect match for my mom and she has been so happy with the support she has been getting physically (showers, massages, exercises, etc.), and the help she has been getting in her home (laundry, light cleaning, etc) but the best is the emotional help she has received as she feels less lonely"
"Dealing with Gold Life Home Services (Rochelle and her team of caregivers) has been such a positive experience over the past year! Care, communication and trust are critically important to working together to care for our loved ones, and Rochelle and her team have made these components a priority. I am so grateful for all the support Golden Life Home Services has provided with the care of my mother and father. It is so encouraging that they care for each of them as individuals, prioritize their safety and comfort, as well as support the caregiver in the overall care plan. I appreciate the dedicated caregivers and applaud Rochelle for her involvement and direction throughout the months. I would highly recommend Golden Life Home Services to anyone who needs personalized and thoughtful care for their loved ones."
"The journey of establishing the best live-in care for our mom with Alzheimer's is a challenging one both emotionally and practically. We are committed to keeping our mom in her home as long as possible. Rochelle has been a critical partner in that journey from the first phone conversation. She is knowledgeable, compassionate and takes a very personalized approach. She took the time to understand our family and most importantly our mom in order to develop a customized care plan and find the best caregivers. She continues to be a trusted partner as our caregiving needs evolve."
"It is with great pleasure and a genuine heart felt thank you to Rochelle and her team at Golden Life Home Services Inc.  Golden Life Home Services Inc. comes highly recommended and from the first moment I contacted Rochelle I truly understood why. Our need for a personal caregiver was immediate and Rochelle sprang into action with an in-house to personally access the situation to determine the proper fit for my 85-year-old father and 83-year-old mother. Rochelle's professionalism, empathy and genuine compassion for our situation was evident from our first initial meeting. Within a week Rochelle had identified to highly experienced caregiver who was available to assist with the task at hand. In my father's words the caregiver feels like a "part of the family". Unfortunately dealing with my father's dementia is extremely challenging and on several our assigned caregiver was forced to diffuse difficult situations with professionalism, grace and an abundance of compassion. On one occasion Rochelle herself took the time out of her busy schedule to personally reach out to my father and calm him down-something that my siblings and I are unsuccessful at doing.  Thank you for caring as much as you do to find the right care professionals with HEART."